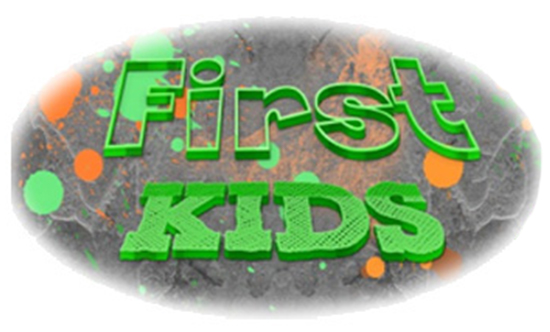 Children and Families are important to us because they are so important to God. The Bible tells us that kids are a blessing from God. While Jesus was on earth, He made a point to welcome children and to affirm their value. Make no mistake, kids matter to God!!

At FirstKids, we have so many wonderful volunteers that work with our children and their #1 qualification is the love of God and children. We love to serve and minister to children and their families!
1st - 5th Grade
9:45-10:45AM
Exciting, experience-based, workshop style classes that bring the Bible alive. Cooking, art, drama, construction, mission, sign language, games, and more. Begins in Room 323.
Little Ones (Birth-K)
9:45-10:45AM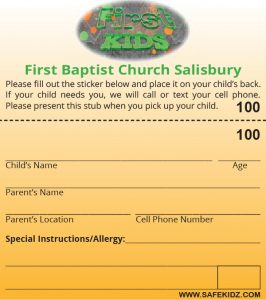 Sunday School is in Preschool area on the first floor between our security doors.
All preschool ministries use a secure check-in tag to ensure we have important information about your child. Keep the return portion for pick-up.
Extended Session (0-3 year olds)
11:00AM-12:15PM
Extended Session is offered to lovingly care for children 0-3 years old during our 11:00 am worship.  Our 4- and 5-year-old children are invited to join their families for worship time in Big Church!
Sundays, September - April
3rd - 6th Grade, 4:00-5:30 PM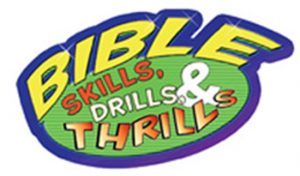 A fun opportunity to join in games & exciting activities to learn the skills in using your Bible. Room 326.
Crazy fun worship, RAs, and GAs.
Mission Friends/Wee Musicians
6:40PM - 7:15PM
For 3 year olds - kindergarten. Rooms 126/130
Childcare
6:15PM - 7:30PM
Birth - 3 year olds. Room 128
If you have any questions about the Children's Ministry, please send us a message below and we will be in contact with you.